Team Primary is a yellow, red, and blue team introduced in MarbleLympics 2016. Team Primary got a silver and a bronze in 2016 but ended in twelfth place overall. Team Primary qualified for MarbleLympics 2017 and won the first gold medal of the season. In the sixth event, Relay Run, Team Primary was disqualified after Imar started too early from his block. Unfortunately, Team Primary dropped from first to fourteenth place in twelve events.
In total they have won four medals: one gold, one silver, and two bronzes during their participation in the 2016 and 2017 MarbleLympics.
Although Team Primary did not qualify for the 2018 MarbleLympics, Team Primary merged with Team Momo to form Team Momary after Momomo and Momomomo were injured during the Bobsled event. The merged team finished twelfth overall.
Team Primary again failed to qualify for Marblelympics 2019, finishing in the bottom of the qualification table with 7 points. They will compete in the MarbleLympics Showdown in order to secure one of eight spots for the 2020 MarbleLympics Qualifiers.
#FlyingColours
#MomaryStrong
Team Members Edit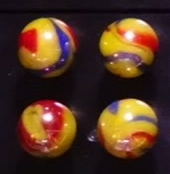 Prim, Rima, Imar and Mary were the original members of Team Primary and are the current members of the team.
Aryp was introduced to the team in 2018.
Mary became team captain in 2019.
| 2016 Team | 2017 Team | 2018 Team | 2019 Team |
| --- | --- | --- | --- |
| Prim | Prim | Prim | Prim |
| Rima | Rima | Rima | Rima |
| Imar | Imar | Imar | Imar |
| Mary | Mary | Mary | Mary |
| | | Aryp | Aryp |
| Color | Meaning |
| --- | --- |
| | Team Member |
| | Reserve Member |
| | Injured |

| Coach | From | To | Events | G | S | B | Tot. | Honours |
| --- | --- | --- | --- | --- | --- | --- | --- | --- |
| Secondary | 25 February 2019[1] | present | 4 | 1 | 0 | 0 | 1 | |
Note: Events include any kind of events (friendly events, other tournaments, ...).
MarbleLympics 2016 Edit
MarbleLympics 2017 Edit
Qualification
Edit
Main Tournament
Edit
MarbleLympics 2018 Edit
QualifiersEdit
Team Primary failed to qualify for Marble League 2018. They competed in Group C.
Prim and Mary merged with Team Momo to form Team Momary.
MarbleLympics 2019 Edit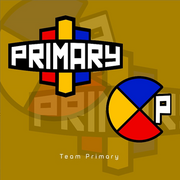 QualifiersEdit
Team Primary failed to qualify for MarbleLympics 2019.
Marble League Showdown 2019 Edit
Team Primary qualified for the Marble League 2020 Qualifiers.
Marbula One 2019/20Edit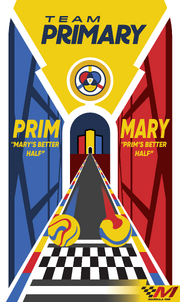 Team Primary will be taking part in Marbula One 2019/20. Their team will consist of:
Marble League ResultsEdit

Marble League Showdown ResultsEdit

Year
Events
Medals
Result
Points
G
S
B
Tot.
2019
4
1
0
0
1
4th
36
Team Primary shares a rivalry with the Balls of Chaos due to similar-looking uniforms. This rivalry was apparent in the ML18 Qualifiers, when a fight broke out between the two teams after the Halfpipe event.
Team Primary is the only team that has ever competed in a MarbleLympics season despite failing to qualify. This was made possible by the Momary merge.
The team's fans were banned from the Seven Seas Stadium during ML19 Qualifiers. It is currently unknown if the ban will be lifted for the MarbleLympics Showdown, although it seems likely that it will be.
In an interview with Rima, it was revealed that she came up with the idea for the Momary merge:
"When Team Momo called out for help last year, I was the one to suggest to Prima that we should merge with them. Prima initially denied, saying that a green team like Jungle Jumpers would be better suited to help them, but eventually realized that this would be an opportune chance for us to compete. Prim and I were the choice marble athletes to form Team Momary, but the fans wanted Mary to join. So Mary joined. And I was denied the chance to compete."[3]
The choice over which teammates would compete with Team Momary allegedly did not sit well with the teammates who were not chosen to compete, and thus caused infighting during the off-season.[3]
They had a huge drop in ML17,dropping from 1st to 14th in 12 events.
ReferencesEdit
↑ LittleMighty_ (25th February 2019). Captains voting results!. Reddit.
↑ Merged with Team Momo after their withdrawal to form Team Momary
↑ 3.0 3.1 Stynth (27th January 2019). The Teams You'll Miss In The 2019 MarbleLympics. Marble Sports.
Community content is available under
CC-BY-SA
unless otherwise noted.