The Raspberry Racers are a team which debuted in the 2018 Winter Marble League. Their 2018 season was seen as the second best rookie team of the year, behind only the Hazers. In the 2018 off-season, they won the A-maze-ing Marble Race, making them one of favorites to compete in the 2019 Marble League. They went on to win Marble League 2019.
#RaspberryRobust.
Team MembersEdit
Razzy, Rezzy, Rizzy, Rozzy and Ruzzy are the original members of the Raspberry Racers and are the current members of the team.
| Color | Meaning |
| --- | --- |
| | Team Member |
| | Reserve Member |
| | Injured |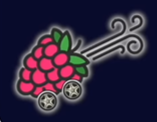 QualifiersEdit
The team finished 2nd in their group while their rivals, the Limers, finished 4th in their group. Both teams had qualified for the Winter Marble League. They competed in Group C.
Main TournamentEdit
The team had a bad start and many saw them as a bust. However, they soon made up ground and finished in the top half, a respectable result while their rivals, the Limers, finished in 14th place.
Other 2018 Competitions Edit
The Raspberry Racers took part in two other competitions in 2018: the 100 Meter Water Race and the Amazing Maze Marble Race.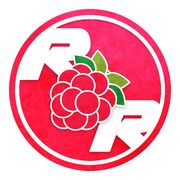 QualifiersEdit
The Raspberry Racers got off to a mediocre start in the qualifiers, but they bounced back with 3 top 7 finishes in the other events the qualify for the 2019 tournament.
Main TournamentEdit
The Raspberry Racers had a sublime performance in the 2019 Marble League medalling 8 times in 16 events and winning the competition.
Marbula One 2019/20Edit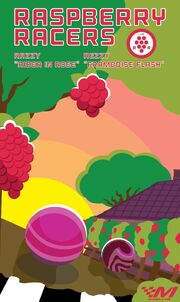 The Raspberry Racers will be taking part in Marbula One 2019/20. Their team will consist of:
Marble League ResultsEdit
Year
Events
Medals
Result
Points
G
S
B
Tot.
2018
12
0
1
1
2
8th
110
2019
16
1
3
4
8
1st
216
2020
TBA
Qualified
N/A
N/A
Team Members' Individual Scores
Edit
Italics - As reserve member
The Raspberry Racers are the only team from the Fruit Circuit that did not initially compete for the Marble League to compete for competition in a later season.
References
Edit
↑ Skystrykr (15th March 2019). 2019 Marble League - Team Members. Reddit.
Community content is available under
CC-BY-SA
unless otherwise noted.