The Pinkies are the pinkish-white team introduced in MarbleLympics 2016. They are composed of Pinky Winky, Pinkydink, Pinky Rosa, and Pinky Toe. Pinky Panther also become a member starting from Winter MarbleLympics 2018. The Pinkies' main rivals are most likely the O'rangers, as they are often seen facing off against each other in the semi-finals of various events.
Despite having appeared in every Marble League edition so far, the Pinkies are generally considered one of the worse overall performers, habitually finishing at the bottom half in many events and, consequently, having almost always finished last or at least anywhere close to it; they didn't even win any medals in 2018. But they did perform really well in MarbleLympics 2017, leading that year's Qualifiers round and finishing 6th overall with two bronze medals.
#PinkyPower
Team Members
Edit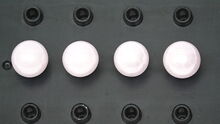 Pinky Winky, Pinkydink, Pinky Rosa and Pinky Toe were the original members of Pinkies and are the current members of the team. Pinky Panther was introduced to the team in 2018.
| Color | Meaning |
| --- | --- |
| | Team Member |
| | Reserve Member |
| | Injured |
Note: Events include any kind of events (friendlies, other tournaments, ...).
MarbleLympics 2016 Edit
MarbleLympics 2017 Edit
QualifiersEdit
Main Tournament Edit
MarbleLympics 2018 Edit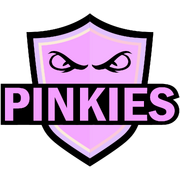 QualifiersEdit
The Pinkies competed in Group B.
Main Tournament Edit
MarbleLympics 2019 Edit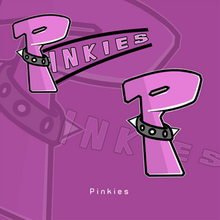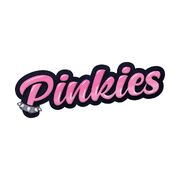 QualifiersEdit
Despite having a rough season in ML2018, the Pinkies qualified for ML2019 in tenth place.
Main TournamentEdit
It is worth noting that the team switched back to using their 2016 and 2017 uniform for this season, believing that their performance would improve. Unfortunately, this did not happen as the Pinkies finished 15th overall.
MarbleLympics ResultsEdit
Year
Events
Medals
Result
Points
G
S
B
Tot.
2016
12
0
0
1
1
16th
12
2017
12
0
0
2
2
6th
114
2018
12
0
0
0
0
16th
65
2019
16
1
1
0
2
15th
97
Team Members' Individual Scores
Edit
Italics - As reserve member
References
Edit
↑ LittleMighty_ (25th February 2019). Captains voting results!. Reddit.
Community content is available under
CC-BY-SA
unless otherwise noted.