The Pinkies are the pinkish-white team introduced in MarbleLympics 2016. Pinkies are represented by Pinky Winky, Pinkydink, Pinky Rosa, and Pinky Toe and they won the first "gold medal" of the 2017 MarbleLympics by finishing 1st in the Qualification round. Additionally, Pinkies won the first real bronze medal of the 2017 season. The O'rangers have long been considered Pinkies primary rivals, with the two teams often facing off in the semi-finals of various events. Pinky Panther also become a member of the 2018 Winter MarbleLympics. They finished dead last in both 2016 and 2018, with the team failing to win a medal in 2018.
#PinkyPower
Team Members
Edit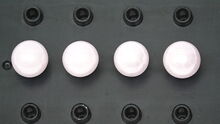 Pinky Winky, Pinkydink, Pinky Rosa and Pinky Toe were the original members of Pinkies and are the current members of the team. Pinky Panther was introduced to the team in 2018.
| Color | Meaning |
| --- | --- |
| | Team Member |
| | Reserve Member |
| | Injured |
Note: Events include any kind of events (friendlies, other tournaments, ...).
MarbleLympics 2016 Edit
MarbleLympics 2017 Edit
QualifiersEdit
Main Tournament Edit
MarbleLympics 2018 Edit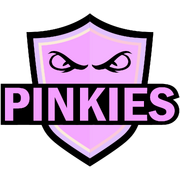 QualifiersEdit
The Pinkies competed in Group B.
Main Tournament Edit
MarbleLympics 2019 Edit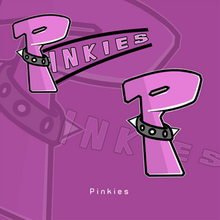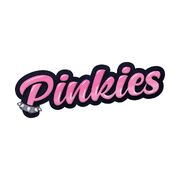 QualifiersEdit
Despite having a rough season in ML2018, the Pinkies qualified for ML2019 in tenth place.
Main TournamentEdit
It is worth noting that the team switched back to using their 2016 and 2017 uniform for this season, believing that their performance would improve. Unfortunately, this did not happen as the Pinkies finished 15th overall.
MarbleLympics ResultsEdit
Year
Events
Medals
Result
Points
G
S
B
Tot.
2016
12
0
0
1
1
16th
12
2017
12
0
0
2
2
6th
114
2018
12
0
0
0
0
16th
65
2019
16
1
1
0
2
15th
97
Team Members' Individual Scores
Edit
Italics - As reserve member
References
Edit
↑ LittleMighty_ (25th February 2019). Captains voting results!. Reddit.
Community content is available under
CC-BY-SA
unless otherwise noted.