Mellow Yellow are a Marble League team that has appeared in all five editions of the games. The team was notable in the first two stagings of the Marble League for scoring two podium finishes, 2nd in 2016 and 3rd in 2017. The team won eight medals across the two years.
Team Members
Edit
Yellah, Yellow, Yelley and Yellup were the original members of Mellow Yellow and are the current members of the team. Yellim was introduced to the team in 2018. Yellow became team captain in 2019.
2016 Team
2017 Team
2018 Team
2019 Team
2020 Team
Yellow
Yellow
Yellow
Yellow
Yellow
Yelley
Yelley
Yelley
Yelley
Yelley
Yellah
Yellah
Yellah
Yellah
Yellah
Yellup
Yellup
Yellup
Yellup
Yellup
Yellim
Yellim
Yellim
| Color | Meaning |
| --- | --- |
| | Team Member |
| | Reserve Member |
| | Injured |

| Coach | From | To | Events | G | S | B | Tot. | Honors |
| --- | --- | --- | --- | --- | --- | --- | --- | --- |
| Mellow | 25 February 2019[1] | present | 39 | 1 | 0 | 3 | 4 | |
Note: Events include any kind of events (friendly events, other tournaments, ...).
Pre Marble League
Edit
Mellow Yellow come from the North American city of Amalanta. The four original members of the team, Yellow, Yellah, Yelley, and Yellup first met while working for The Non-Descript Soda Company within the city's metropolitan area. They had all been working for the company for about ten years and finally met each other taste-testing Non-Descript Yellow Soda. After spending a long night in meetings, drinking a lot of soda, the four all realized they were miserable at their jobs, and all decided to quit.
Afterwards, the four left Amalanta and moved to Marblopolis, a city west of Amalanta, renowned for its high-speed marble racing (and also its lower taxes). They all spent time looking for new jobs, struggling to make ends meet. This led to a lot of worry and doubt about their decision, although the excitement of the city and the enjoyment of the races kept the team going.
After about eight months, the four were getting desperate and they had to start cutting down on bills. One day, Greg Woods arrived at Yellow's home. He had heard they enjoyed marble racing and asked them to join the Fruit Circuit, a now-defunct series of untelevised marble races held throughout North America. The four had caught Woods' attention due to their experience working for The Non-Descript Soda Company, which he thought was close enough to a fruit. The Circuit had been struggling financially and needed new teams to get more funding.
Yellow, Yellah, Yelley, and Yellup agreed to join the Fruit Circuit. Unfortunately, the four lacked experience in marble racing, although Yellah had played dodge-marble in school. They decided to name their team Mellow Yellow to avoid copyright-related issues while staying true to their origin. The Circuit involved minimal training for the four marbles. Once the training was complete, they joined the races in the Fruit Circuit.
The first few months were difficult, with Mellow Yellow struggling to get into the top 25. They particularly struggled with teams such as the Yarble Yellers and the Strawberry Strudels. But every race led to improvement, and the team eventually started to move up the rankings. They eventually started to consistently finish within the top ten, even in the top five. In 2015, the Fruit Circuit's last season, Mellow Yellow finished in second. This meant they prequalified for the new competition, Marble League 2016, along with the Limers and the O'rangers, and Greg Woods also moved to become the commentator for the new tournament.
Mellow Yellow had a strong start to Marble League 2016, earning a silver medal in Event 1, Balancing. Their next medal, a gold, came in Event 4, Sand Rally. Yelley blazed through the qualifying to earn 2nd place, just 1.1 seconds behind the top marble to book a spot in the final. Seven of the top eight teams in the standings were represented in the final, but it was Yelley who came through, overtaking Rojo Uno of the Rojo Rollers to claim the team's first Marble League gold medal, which was enough to put Mellow Yellow into joint first place with the Rojo Rollers.
The next six events were disappointing for Mellow Yellow, as they finished within the top half only once in the stretch, namely a bronze medal in Event 6, Water Race. By the end of Event 9, Team Pursuit, the team were in fourth overall. The team's luck seemed to be reversing in Event 10, Precision Slalom, where they earned a single point, but fell further to sixth in the standings. Event 11, Quartet Diving, saw Mellow Yellow win another gold medal, taking the team into third overall.
With just two points separating Mellow Yellow from standings leaders, the Thunderbolts, a strong finish in the final event, Hurdles, was important. Yellup was selected to take part, and he edged out Sublime of the Limers by 0.03 seconds to move on to the final. In the last race of Marble League 2016, Yellup built a solid lead early, but struggled over the last hurdles as Speedy of the Savage Speeders pushed through by less than 0.01 seconds to win the event and the overall title. Yellup's silver medal was Mellow Yellow's joint-record fifth medal of the games, and it was good enough to bring the team into a second place finish overall, prequalifying them for Marble League 2017.
It took a couple events for Mellow Yellow to get up to speed in Marble League 2017. The team's first three events saw two top 5 finishes, but no medals, and they were stuck in 7th place after the first quarter of the games. Event 4, 5-meter Sprint, saw Mellow Yellow reverse their luck as Yellow won his heat by 0.1 seconds over Sea of the Oceanics. Yellow earned the second spot in the final when he finished just behind Choc of the Chocolatiers in the semifinal. The final saw Mellow Yellow get their revenge for the final event of the 2016 season when Yellow came from behind to edge out Speedy of the Savage Speeders to claim the gold by 0.02 seconds. This took them into first place overall.
Another dry spell ensued as over the next three events the best finish Mellow Yellow could muster was 10th. Yellah, however, rebounded in spectacular fashion for Event 8, High Jump. Yellah successfully cleared each of his first six jumps in just one attempt, before setting a new Marble League record by clearing 38 cm, also in his first attempt. This earned him a gold medal, and the team jumped to third overall.
In Event 9, Steeplechase, Mellow Yellow posted a raw score of 40.66. Despite the success of his teammates, Yellah could not complete the course, and the team also incurred a one-second penalty, which pushed them to 0.09 seconds behind the Savage Speeders, who ended up winning the gold medal. They earned another silver medal and moved into second overall. Unfortunately, the team lost focus and only earned six points in the final three events, finishing in 3rd, one point ahead of the rookie Midnight Wisps. They had once again prequalified for Marble League 2018.
During the offseason, Mellow Yellow recruited Yellim as reserve member as they trained for Marble League 2018. The team headed into the Marble League 2018 Friendly Round, where they managed to come second in all three events, and finished second overall. This established Mellow Yellow as a title contender. Things were looking good for the team, or so it seemed.
However, Mellow Yellow had a terrible season, completely different from the two previous Marble Leagues. The team started out with a ninth place finish in Event 1, 5 Meter Ice Dash, and a sixth place finish in Event 2, Ski Jump, took them into eighth. Unfortunately, their poor performance in the next events saw the team fall to last place by the end of Event 8, Snowboard Cross.
Mellow Yellow did manage to receive double-digit points in three of the last four events, and they moved to 15th place overall. The team were close to earning a medal in the final event, Sand Mogul Race, where Yellow came fourth. They were tied with the Limers on points, but were behind in medal count. Many fans attributed Mellow Yellow's poor performance to the "third place curse", a belief that the team that came in third in the previous Marble League would do poorly in the next Marble League.
Mellow Yellow had a busy offseason, returning to Amalanta to visit their families. There, they also began to work on a new stadium and training facility with their new coach, Mellow. They also had collected enough money to permanently settle in Amalanta. The team were unsure whether they had enough time to take part in the two offseason events, but Mellow said they should take part. Yellup had a mediocre fifteenth place finish in the 100 Meter Water Race, and the team came last in their group in the Amazing Maze Marble Race. They also submitted a bid to host Marble League 2019, but lost out to the Oceanics.
Mellow Yellow had a terrible start to the Marble League 2019 Qualifiers, with Yellup finishing in last place in the first event, Funnel Race. Coach Mellow started to work hard to restore the team's morale. It worked, and the team finished in eleventh in Block Pushing. They also got a second place finish in Relay Race, putting the team into 11th overall, and remained there after a tenth place finish for Yellah in the final event, Underwater Race, enough to qualify for Marble League 2019.
Mellow Yellow had one aim in Marble League 2019: to win back the respect of their fans after last year's poor performance. Unfortunately, Yellow, now the captain of the team, started off poorly for the team the first event of Marble League 2019, Underwater Race, by coming 11th. However, each event saw an improvement as the team moved up the standings. Yellow was selected to take part in Event 5, 5 Meter Sprint, which he had previously won in Marble League 2017. Yellow won the event, the team's first gold in more than a year, bringing the team into 6th place.
Mellow Yellow stayed in sixth overall after a ninth place finish in Event 6, Relay Run, and a bronze medal for the team in Event 7, Block Pushing. Yelley was eliminated in the heats of Event 8, Summer Biathlon. However, she finished in ninth overall, enough for the team to jump to 4th place overall. Unfortunately, the team started to fall back with a fifteenth place finish in Dirt Race and a fourteenth place finish in Rafting, and the team dropped to 7th overall. Now that Mellow Yellow had earned the respect of their fans back, all they had to do was restore their confidence.
Mellow Yellow had a slightly stronger finish to Marble League 2019. Yelley came 5th in Surfing, followed by a bronze medal for the team in Collision, putting the team into 4th overall. The podium positions were unachievable, but the team could remain in fourth with a good enough finish in the final event. Yellow finished the games with a ninth place finish in the Sand Rally, good enough to stay ahead of the Savage Speeders in the standings. Mellow Yellow finished the League in 4th place, finally beating the Savage Speeders and completing one of the most impressive redemptions in Marble League history.
Mellow Yellow returned to Amalanta and were greeted with surprise as they saw their logo gratified around the city, their posters in their favorite pizza shop, and headlines about them in the Amalanta Press. The team once again applied for a hosting bid for Marble League 2020, but were again unsuccessful. However, they were invited to take part in Marbula One Season 1. They accepted the invitation and announced they would be sending Yellow and Yellup, who decided to use the nicknames "The Big Cheese" and "The Golden Boy", respectively.
Yellow debuted in the first Grand Prix at the Savage Speedway, qualifying in fourth, but couldn't keep this up and finished the race in ninth. Yellup debuted at the second Grand Prix, at the O'raceway, qualifying in eighth and finishing in seventh. Yellup did well in the Hivedrive Grand Prix, qualifying in 3rd and finishing in 5th. He followed this up by earning pole position at the Greenstone Grand Prix and finishing in third. Yellow struggled a bit more. He earned ten points at the Short Circuit Grand Prix, but failed to earn any points at the Momotorway Grand Prix and earned only one point at the Razzway Grand Prix.
By the end of the Razzway Grand Prix, Mellow Yellow were no longer able to win the season, but could still finish in the top three. Unfortunately, Yellup finished the Midnight Bay Grand Prix in 13th after qualifying in 9th. Mellow Yellow finished their first Marbula One season in 10th place.[2]
They entered into 2020 Marble League Qualifiers, with a 4th place finish in Balancing. However, after a 17th in Funnel Endurance, the team fell down to 13th. In Block Pushing, the team went up against the event winners, the Midnight Wisps. They still finished a satisfactory 7th and moved into ninth overall. Then they finished sixth in the 5 Meter Sprint, which was enough for them to qualify.
Mellow Yellow qualified for Marble League 2020 in 5th place with 46 points. Once they entered the main tournament however, their form has been appalling as they finished in the bottom three 5 times in 8 events. They did managed to clinch a bronze medal in the Long Jump event, but their form got worse and by the 10th event, despite a 5th place finish, they achieved the lowest point tally after 10 events. In Event 12, Mellow Yellow must get at least a silver to continue their faint hopes of winning the Marble League, they finished 14th, and combined with O'rangers finishing 2nd in the Relay Race, rendered them 109 points adrift off top spot with 4 events left to go. As a result, Mellow Yellow became the first team to mathematically eliminated from winning Marble League 2020, with them chained at the bottom of the Marble League with 51 points, 12 points apart from the Hornets.
Marble League 2016
Edit
Marble League 2017
Edit
Mellow Yellow automatically qualified for Marble League 2017 because of their second place finish in Marble League 2016.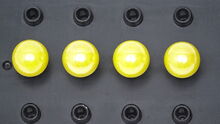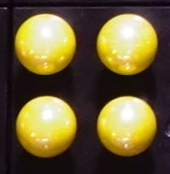 Marble League 2018
Edit
Mellow Yellow automatically qualified for the 2018 season because of their third place finish in Marble League 2017.
Friendly Round
Edit
Main Tournament
Edit
Other 2018 Competitions
Edit
Mellow Yellow took part in two other competitions in 2018: the 100 Meter Water Race and the Amazing Maze Marble Race.
Marble League 2019
Edit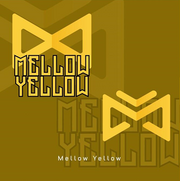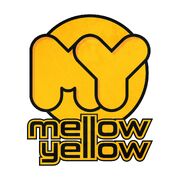 Qualifiers
Edit
Mellow Yellow Qualified for Marble League 2020.
Main Tournament
Edit
Marbula One Season 1
Edit
Mellow Yellow took part in Marbula One Season 1. Their team consisted of Yellow and Yellup.
Marble League 2020
Edit
Qualifiers
Edit
Mellow Yellow qualified for Marble League 2020.
Main Tournament
Edit
Marble League Results

Edit

Year
Events
Medals
Result
Points
G
S
B
Tot.
2016
12
2
2
1
5
2nd
41
2017
2
1
0
3
3rd
119
2018
0
0
0
0
15th
76
2019
16
1
0
2
3
4th
149
2020
0
0
1
1
16th*
51*

Marbula One Results

Edit

Season
Grands
Prix
Medals
Result
Points
G
S
B
Tot.
S1
8
0
0
1
1
10th
44
*Currently ongoing
Team Members' Individual Scores
Edit
Italics - As reserve member
Despite its name sounding the same, Mellow Yellow has nothing to do with the soft drink brand "Mello Yello".
Mellow Yellow was one of two teams to have automatically qualified for all of the ML seasons, until they placed fifteenth at the end of ML2018. The Savage Speeders were the only team to hold that distinction until 2019, which it placed 5th, just below Mellow Yellow.
Mellow Yellow is one of four active solid color teams. The others are the O'rangers, Snowballs, and Pinkies.
Mellow Yellow shares a rivalry with Savage Speeders due to close finishes at the end of ML2016 and ML2017.
Mellow Yellow is one of six teams that has been able to qualify for every single Marble League so far.
References
Edit
↑ LittleMighty_ (25th February 2019). Captains voting results!. Reddit.
↑ Stynth (10th April 2020). RetRollSpective – Mellow Yellow. Marble Sports.
Community content is available under
CC-BY-SA
unless otherwise noted.