The Marble League (formerly known as the MarbleLympics) is an annual event where marbles from different teams compete against each other in a number of different sports events. It was ran by the JMRC and it is currently run by the JMA. So far, there have been 6 Marble Leagues and a one-off Marble League Winter Special. All competitors are 16 mm in diameter.[1]
History
The Marble League was started in 2016. It grew out of the Knikkegen Marble League, a marble sports competition started by Jelle and Dion Bakker. In 2013 the KML grew in popularity due to appearing in a viral TV featurette about the growing popularity of marble sports tournaments. The next year the KML received applications from around the world, most of which the Bakker brothers had to decline. The growing popularity of the KML attracted the attention of Greg Woods who ran the Fruit Circuit. In late 2014, Woods met the Bakker brothers and they began planning an expansion to the KML that would add an international league. In 2015 this plan was expanded further to the entire tournament, becoming the Marble League 2016.[2]
Seasons Overview
Year
Champions
Runners up
Third place
Beginning
End
Hosts
2016
Savage Speeders
Mellow Yellow
Thunderbolts
August 5, 2016
September 9, 2016
N/A
2017
O'rangers
Savage Speeders
Mellow Yellow
July 1, 2017
August 19, 2017
2018
Midnight Wisps
Savage Speeders
Oceanics
February 9, 2018
April 28, 2018
Snowballs
2019
Raspberry Racers
Green Ducks
Hazers
April 19, 2019
June 11, 2019
Oceanics
2020
Savage Speeders
O'rangers
Minty Maniacs
June 21, 2020
August 16, 2020
Team Galactic
2021
Mellow Yellow
Raspberry Racers
Gliding Glaciers
July 16, 2021
September 10, 2021
Crazy Cat's Eyes
2022
TBD
TBD
TBD
TBC
TBC
Green Ducks
Teams Overview
As of 2021, there have been 35 teams, of which 28 are still active. The table below displays only the teams who have reached glory in the form of an overall podium finish in one or more Marble League(s) and their classification by number of championships won, then overall silver finishes and then overall bronze finishes
Marble League 2016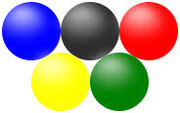 The first annual Marble League was held in 2016 and was won by the Savage Speeders. There were 16 teams and 12 events. This was the only Marble League where there were no qualifying rounds, as it was the first year.
The sixteen inaugural teams are as follows; Pinkies, O'rangers, Rojo Rollers, Snowballs, Kobalts, Savage Speeders, Limers, Oceanics, Thunderbolts, Team Primary, Chocolatiers, Balls of Chaos, Team Galactic, Jawbreakers, Mellow Yellow, and Team Momo.
Final Standings
Marble League 2017
The second annual Marble League was held in 2017 and was won by the O'rangers. The points system was changed for 2017, and a qualifying round was held for the first time.
Four new teams debuted in the 2017 season, including the Jungle Jumpers, Midnight Wisps, Shining Swarm, and Quicksilvers.
Final Standings
Marble League 2018
In 2018, the first Winter Marble League was held instead of the regular Marble League. Additionally, it was the first edition to be held in a host stadium, in this case the Snowballs' Arctic Circle.
24 teams entered the qualifying rounds, split into three groups of eight. The top four of each group would be qualified for Marble League 2018. Although eight new teams entered the qualifiers, only four qualified, those being the Hazers, Raspberry Racers, Minty Maniacs, and Crazy Cat's Eyes.
After injuries sustained by Momomo and Momomomo of Team Momo, Team Momo and Team Primary, the latter of which did not qualify, temporarily merged to compete as Team Momary.
The championship was won by the Midnight Wisps, with the Savage Speeders and Oceanics in 2nd and 3rd respectively.
Final Standings
Marble League 2019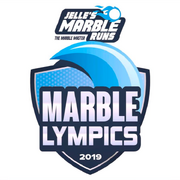 The fourth annual Marble League was held in 2019 and was won by the Raspberry Racers. It was the first edition to have 16 events instead of 12 events. The 3-point penalty for disqualification was also dropped this year.
Two new teams debuted, the Indigo Stars and the Green Ducks.
Marble League Showdown
2019 contained the first edition of the Marble League Showdown, a tournament where the teams who failed to qualify for Marble League 2019 competed to qualify for the next year's qualifiers. Marble League Showdown 2019 was won by the Snowballs. Marble League Showdown 2019 was the first tournament to use the "Marble League" branding, replacing the "MarbleLympics" name.
Final Standings
Marble League 2020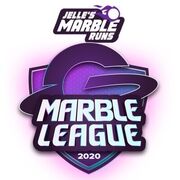 The fifth annual Marble League began in June 2020. It was hosted by Team Galactic. This was the first year that no new teams debuted, although this is the first year the Hornets and Bumblebees have participated in the main Marble League after participating in the Showdown in 2019.
This season was won by Savage Speeders, their second Marble League champion, followed by O'rangers and Minty Maniacs.
Marble League Showdown
This Showdown was won by Kobalts, with Jungle Jumpers and the Chocolatiers coming in 2nd and 3rd respectively.

Final Standings
Marble League 2021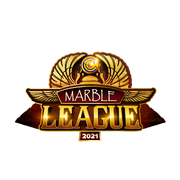 The sixth annual Marble League began in July 2021. It was hosted by the Crazy Cat's Eyes. Because of Hornets and Jawbreakers retiring, there was a major change in relegation system, the bottom 4 teams in Marble League Showdown 2020 (Turtle Sliders, Snowballs, Turtle Sliders), two new teams (Gliding Glaciers coming back from retirement and Hornets) were able to participate in Marble League 2021 Qualifiers.
The Gliding Glaciers who returned after retirement this year, qualified for their first Marble League.
The season was won by Mellow Yellow, followed by Raspberry Racers and Gliding Glaciers.
Marble League Showdown
This was the first Marble League Showdown with 8 events and a different scoring system. The Kobalts won the Showdown again, followed by Pinkies and Team Primary. Furthermore, the bottom four teams were not disqualified from the 2022 qualifiers as there are four new marble teams being added in the future.
Final Standings
Rules
Points System
Below is the current official scoring system, introduced in 2017.
| 1st | 2nd | 3rd | 4th | 5th | 6th | 7th | 8th | 9th | 10th | 11th | 12th | 13th | 14th | 15th | 16th |
| --- | --- | --- | --- | --- | --- | --- | --- | --- | --- | --- | --- | --- | --- | --- | --- |
| 25 | 20 | 15 | 12 | 11 | 10 | 9 | 8 | 7 | 6 | 5 | 4 | 3 | 2 | 1 | 0 |
Disqualifications
Events
References
↑ @Jelles_com. Twitter (11th January 2018). "The official size of marblelympic athletes is 16mm, but their friends from Sand Marble Racing are actually bigger with a diameter of 24mm!"
↑ Stynth (31st January 2020). RetRollSpective – Team Primary. Marble Sports.