Limers are the lime green colored team that was introduced in MarbleLympics 2016.
In 2016, the Limers tied for last with the Pinkies, and won the tiebreaker, ending in 15th with 12 points and 1 bronze medal.
The Limers tied for 10th in the 2017 MarbleLympics Qualification round, and coincidentally, also placed 10th in the MarbleLympics that same year. In the 2017 season, they received 1 silver and 1 bronze medal, and ended with 101 points.
In the 2018 Qualifiers, they placed 4th in Group C and were able to participate in the 2018 Winter Marblelympics, although they only finished 14th. They were rivals with the Raspberry Racers throughout the season.
They have earned 4 medals in their past 3 appearances in the MarbleLympics, the most recent being a gold medal in the Snowboard Cross event in Winter MarbleLympics 2018, their first in the team's history.
After falling short of qualifying for the 2019 MarbleLympics, the Limers will participate in the MarbleLympics Showdown for one of eight spots in 2020 MarbleLympics Qualifiers.
#LimeTime
Team Members Edit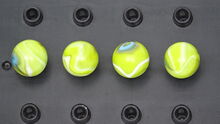 Sublime, Slimelime, Jellime and Lemonlime are the original members of the Limers. Goolime replaced Jellime in 2017 and Limelime was introduced to the team in 2018. Sublime, Slimelime, Goolime, Lemonlime and Limelime are the current members of the team. Sublime became the team captain in 2019.
| Color | Meaning |
| --- | --- |
| | Team Member |
| | Reserve Member |
| | Injured |

| Coach | From | To | Events | G | S | B | Tot. | Honours |
| --- | --- | --- | --- | --- | --- | --- | --- | --- |
| Keylime | 25 February 2019[1] | present | 0 | 0 | 0 | 0 | 0 | |
Note: Events include any kind of events (friendly, other tournaments, ...).
MarbleLympics 2016 Edit
MarbleLympics 2017 Edit
QualifiersEdit
Main Tournament Edit
MarbleLympics 2018 Edit
QualifiersEdit
The Limers competed in Group C.
Main Tournament Edit
MarbleLympics 2019 Edit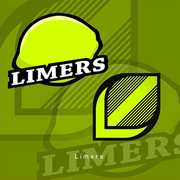 QualifiersEdit
The Limers failed to qualify for MarbleLympics 2019.
Marble League Showdown 2019 Edit
The Limers failed to qualify for the Marble League 2020 Qualifiers.
MarbleLympics ResultsEdit

MarbleLympics Showdown ResultsEdit

Year
Events
Medals
Result
Points
G
S
B
Tot.
2019
4
0
0
0
0
12th
8
The Limers share a rivalry with the Raspberry Racers. The two teams competed together in the Fruit Circuit, a tournament in which the Limers won, as well as the 2018 Winter MarbleLympics, a tournament in which the Raspberry Racers did notably better than the Limers in.

In fact, the Limers lost both of the matchups that they had with their rivals, specifically in Team Pursuit and Curling.

Debris from the Limers' fan area in the stands allegedly blocked Mary from completing the Relay Race in ML19 Qualifiers. Despite supposedly causing Mary's DNF, the Limers fans were not attacked by Team Primary's fans. Primary's fans instead got into a fight with Raspberry Racers fans and were subsequently banned from the stadium.
ReferencesEdit
↑ LittleMighty_ (25th February 2019). Captains voting results!. Reddit.
Community content is available under
CC-BY-SA
unless otherwise noted.