The Kobalts are a solid blue team introduced in MarbleLympics 2016. After earning 2 silver medals, they finished in 9th place in MarbleLympics 2016. However, Kobalts tied for 13th in the MarbleLympics 2017 Qualification round and were unable to qualify. They also did not qualify for the MarbleLympics 2018 after finishing 5th in their qualification group.
After failing to qualify for the third time in a row in the 2019 MarbleLympics Qualifiers, the Kobalts will compete in the MarbleLympics Showdown in order to secure their spot in the 2020 MarbleLympics Qualifiers.
#InOurElement
Team Members Edit
Azure, Cerulean, Dodger and Royal were the original members of the Kobalts.
Dodger and Royal were replaced by Meepo and Gnome in 2017 while Azure and Cerulean remained. Royal, however, returned as the fifth and reserve member of the team.
Azure, Cerulean, Meepo and Gnome are the current members of the team.
| Color | Meaning |
| --- | --- |
| | Team Member |
| | Reserve Member |
| | Injured |

MarbleLympics 2016 Edit
MarbleLympics 2017 Edit
QualifiersEdit
The Kobalts failed to qualify for MarbleLympics 2017.
MarbleLympics 2018 Edit
MarbleLympics Consolation Race
Edit
| Place | Team | Marble | Time | Difference |
| --- | --- | --- | --- | --- |
| 5th | Kobalts | Meepo | 45.39 | +1.25 |
QualifiersEdit
The Kobalts failed to qualify for Marble League 2018. They competed in Group B.
MarbleLympics 2019 Edit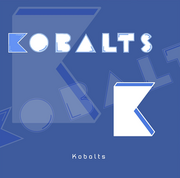 QualifiersEdit
The Kobalts failed to qualify for MarbleLympics 2019.
Marble League Showdown 2019 Edit
The Kobalts failed to qualify for the Marble League 2020 Qualifiers.
MarbleLympics ResultsEdit

MarbleLympics Showdown ResultsEdit

Year
Events
Medals
Result
Points
G
S
B
Tot.
2019
4
0
0
0
0
10th
19
The Kobalts and the Rojo Rollers share the sad distinction of being the only two teams from the first MarbleLympics to have yet to appear in any other edition.
The badge for the Kobalts includes 26 white dots on the rings surrounding the dark blue inner circle. These white dots represent the electrons of the cobalt element (Co).

That said, the badge should actually include a 27th electron in order for the cobalt atom to be balanced. The badge instead represents a cobalt cation, or a positively charged cobalt ion. The designer of the badge, Tim Ritz, states that the extra electron was omitted in order to make room for the "JMR" lettering that appears in every other ML team badge.
Community content is available under
CC-BY-SA
unless otherwise noted.