2016 rule: In this part, 4 individual marbles will compete each other on a short 4-lane Hubelino Track with 6 hurdles.The fastest marble will win the race. The hurdle blocks may be moved or knocked over, but must stay in the track frame. If a marble knocks a hurdle off the track, change lanes or escapes the track, it will be disqualified.
2017 rule: 4 individual marbles will roll down a straight 5 meter course with hurdles made with K'Nex. The best 2 will advance to the next stage.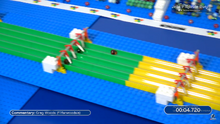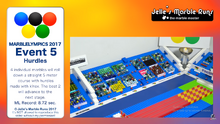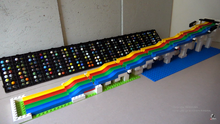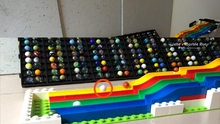 Community content is available under
CC-BY-SA
unless otherwise noted.